Improved Locomotion (Numerous Features)
in progress
Z
marked this post as
in progress
A
marked this post as
planned
Merged in a post:
WMR stick support
I really think it's awkward moving with the the touchpad (heard the Oculus has movement with the stick) I'm rather suprised why it wasen't an option on WMR
A
Merged in a post:
First-Person Desktop Mode Enhancements
Currently, there is a First-Person camera mode in desktop; however, it behaves very much the same way as the third-person camera. It might be more natural if the first person camera in Desktop Mode supported "FPS-style" movement. That is, the mouse cursor is locked, and used to adjust the avatar's rotation, and the arrow/WASD keys are used for forward/backward/strafe movement only.
Additionally, this would allow desktop users to properly aim and shoot things like guns or arrows.
Merged in a post:
Bring back the old "Azimuth angled" flight controls!
Until last year we were able to do a 360° in the air without having to lift our RL feet from the ground or having to draw on the non-immersive contoller steering.
Now any attempt to fly in circles leaves all my cables in a twisted mess.
--> For immersion & convenience - please bring back the old way to fly!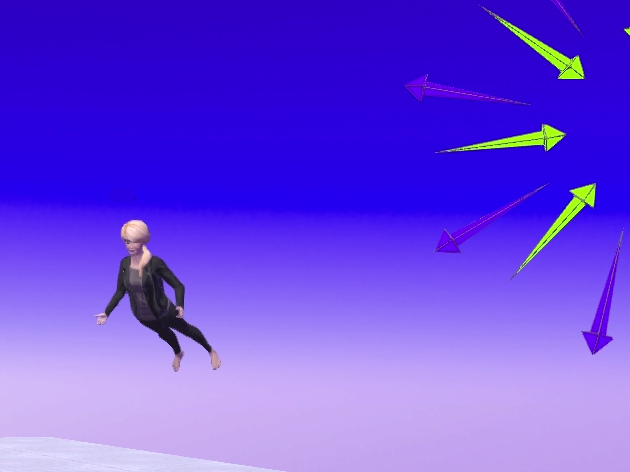 Merged in a post:
Decoupled look & walk direction in VR
The ability to look around while walking straight. It's how we explore in real life.
Various other VR games/apps work that way and I find them more comfortable and enjoyable as a result.
Preferences vary between users, so ideally let us choose which angle to base our walking on, eg. head/controller/waist. Thanks!
Merged in a post:
Add Analog movement to hifi
Add support for variable speed and full circular movement aka analog movement.
Merged in a post:
Reduce the number of steps it takes to turn on advanced movement for hand controllers
Most users want to have advanced movement turned on, currently takes 4-5 steps (depending on whether one is in desktop or VR mode).
Merged in a post:
I want a slider to control how fast I fly
It's difficult to control direction when flying at the current speed